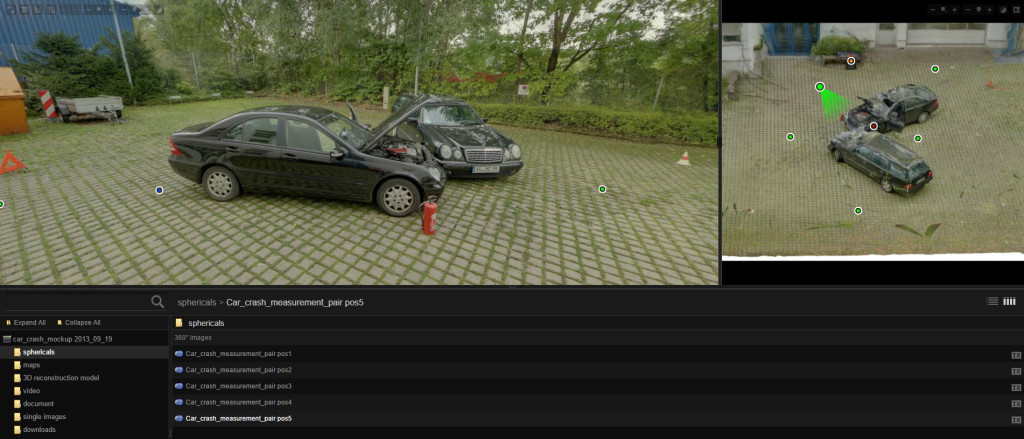 APIteq has improved the way Crime Scene data is recorded, organized and presented.  The Civetta Camera captures any crime scene, in great detail, in a matter of minutes. In combination with the 360° Digital Twin software, all case-related material can be uploaded, digitized, interlinked and shared with appropriate personnel across secure networks for easy collaboration.
This valuable tool assists in all aspects of investigations, documentation, planning and training.
The Civetta camera produces 360° HD photos (100 megapixel), with full 3D measurement capability, and needs no special training to use.
360° Digital Twin VAM Software accepts nearly all formats and file types (video, audio, documents, URL's, photographs and 3D models)
Advanced software that is simple to use. Documents and files regarding fingerprints, footprints, DNA and other evidence can be uploaded and linked to relevant material with a simple "drag and drop" system.
Creating a interactive visual presentation will enhance criminal investigations and court cases by improving the clarity and organization of evidence.
The client has full control and administration of their content.